Your child will be travelling in the car seat for a long time, especially in the rear-facing seat. Therefore, it is important to choose a rear-facing car seat that lasts for the entire recommended period (preferably up to 7 years) and that is suitable for your family and your needs. We are all different and so are our children. Some grow a little faster, others may be a little heavier, and so on. It is good to know that today there are options on the market that can accommodate children up to the age of 6-7, given the length and weight range of each car seat, to travel safe and rear-facing.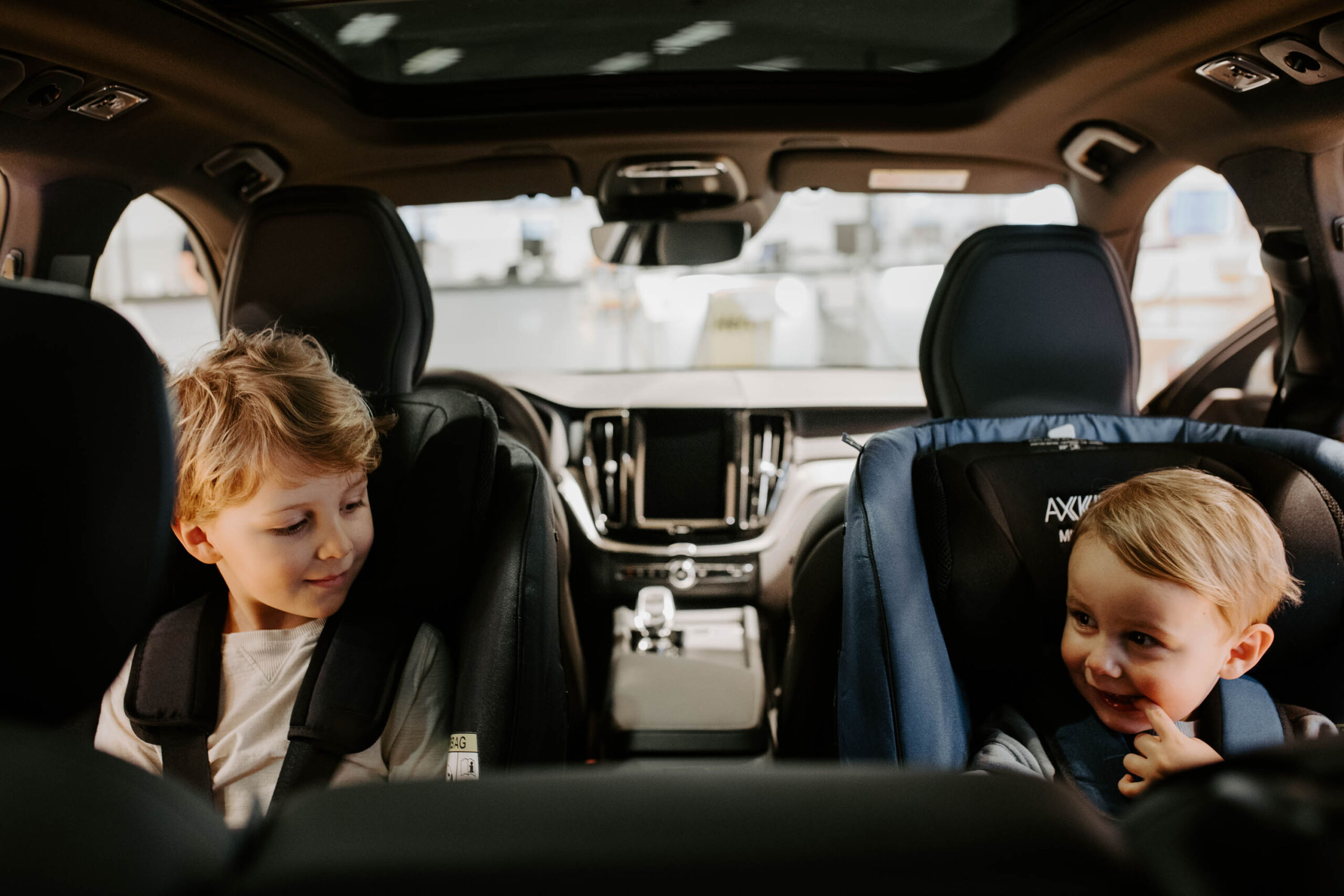 Car seat limits
Depending on regulations, car seats can be approved for height or for weight and different car seats have different limits for weight and height. Axkid's recommendation is to choose a rear-facing car seat that has high maximum limits.
With ISOFIX, the weight limit is a total of 33kg for car seat + child. This means that the lighter the car seat is, the more the child can weigh. The majority of rear-facing car seats with ISOFIX are approved up to a maximum weight for children of 18kg. However, Axkid ONE is the only rear-facing ISOFIX car seat gives the child the opportunity to travel rear-facing up to 23kg and 125cm.
Regarding seat belt attached car seats, as with ISOFIX, try to find options with high limits so that your child can ride rear-facing as long as possible. The most common maximum limit for this kind of car seat is up to 125cm (6-7 years of age).
A recommendation is to choose a rear-facing car seat that has high maximum limits, such as up to 125cm and 23kg for ISOFIX and 125cm or 25kg for seat belt attached car seats. Also look for features that allow your child to reach these maximum limits with a high comfort and ample legroom. A car seat that can be used over a longer period needs to have high maximum limits and be able to adapt to a growing child in your car. At Axkid, we have taken all these aspects into account and reflected in our car seats. In that way, we make sure every child wants to travel rear-facing for as long as possible.