The car seat world offers more accessories than you can imagine. In many cases, it is easy to buy these at the same time as the car seat. However, remember to only buy accessories from a recognised car seat supplier. This is because there is no requirement for crash testing accessories and therefore there are unfortunately various accessories on the market that do not protect your child but instead, they can rather be dangerous. So, when buying accessories from Axkid you can be sure that the accessories are tested and fit together with your car seat. Below we have listed the most important and common accessories that you may need for your child and the car seat: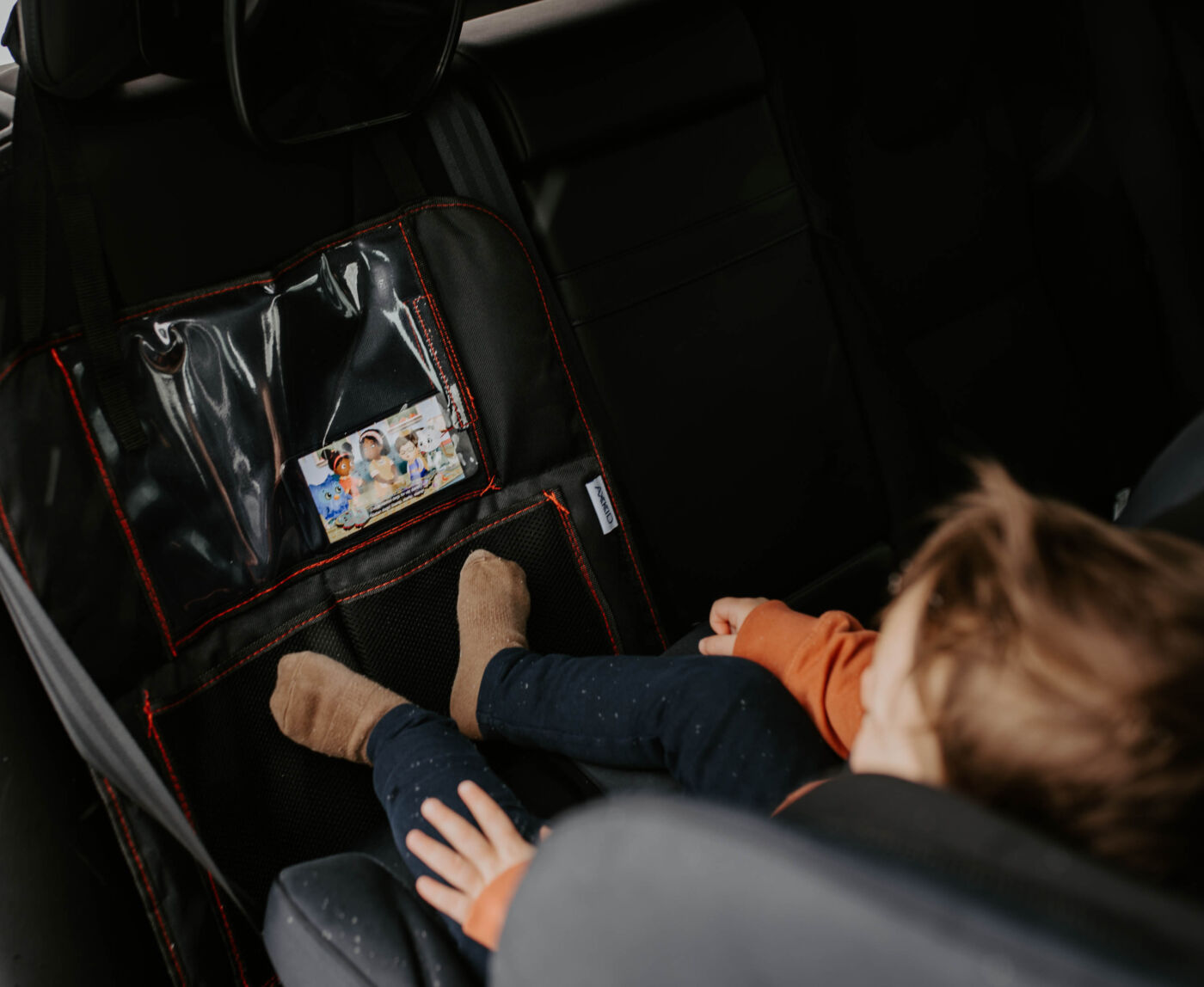 Car seat protection
A seat protector is exactly what it sounds like, protection for the vehicle seat. We all know how wet, cold, and dark winter days can be and this is where a seat protector can help protect the car's seat from dirt and moisture. Axkid Seat Protection is a perfect choice for this and contains two storage pockets. You can also invest in Axkid Seat Protector Premium that is thicker to protect your car's upholstery and offers several storage compartments and an iPad holder.
Car seat mirror
Axkid Baby Mirror helps you as a parent to see your child sitting in a rear-facing car seat during the car trip. The mirror is mounted on the back seat of the vehicle seat headrest. Having a mirror can also help your child look up and reduce the risk of nausea.
Summer accessories
The summer can be hot and so can trips by car. To give your child the best conditions and reduce the risk of overheating, Axkid offers several solutions and accessories that will help. Axkid Summer Cover Bamboo reduces the heat absorption from the sun. In addition to this, there are also Axkid Cooling Pads that are attached as pads on the car seat. With 3D technology, they ensure that the air circulation is constant and reduces the risk of overheating. If you want further guidance, Axkid Connect is a smart accessory that you can connect to your mobile phone. The safety pad warns if it gets too hot in the car or if the child has been sitting down for too long. For more information about Axkid Connect and other accessories, please read Axkid Accessories Guide here ».