Have you got your car seat and are ready to get started? Below we have compiled a list of points that are valuable to keep in mind to ensure that the car seat is installed correctly and protects your child in the best possible way.
How do I know if my car seat is correctly installed? 
Start by reading the car seat manual carefully and making sure you understand each step. Each Axkid car seat has an installation movie to show you the installation step by step. It should be easy to install your car seat correctly, which we at Axkid always aim to achieve.
How should the car seat harness be positioned? 
How the child sits in the car seat is crucial for the safety. In a rear-facing car seat, the harness should go over the shoulder and straight back. The harness must be tightened so that you as an adult can get a maximum of two fingers in between the belt and the child. For maximum safety, remember to never wear thick outerwear in the car seat.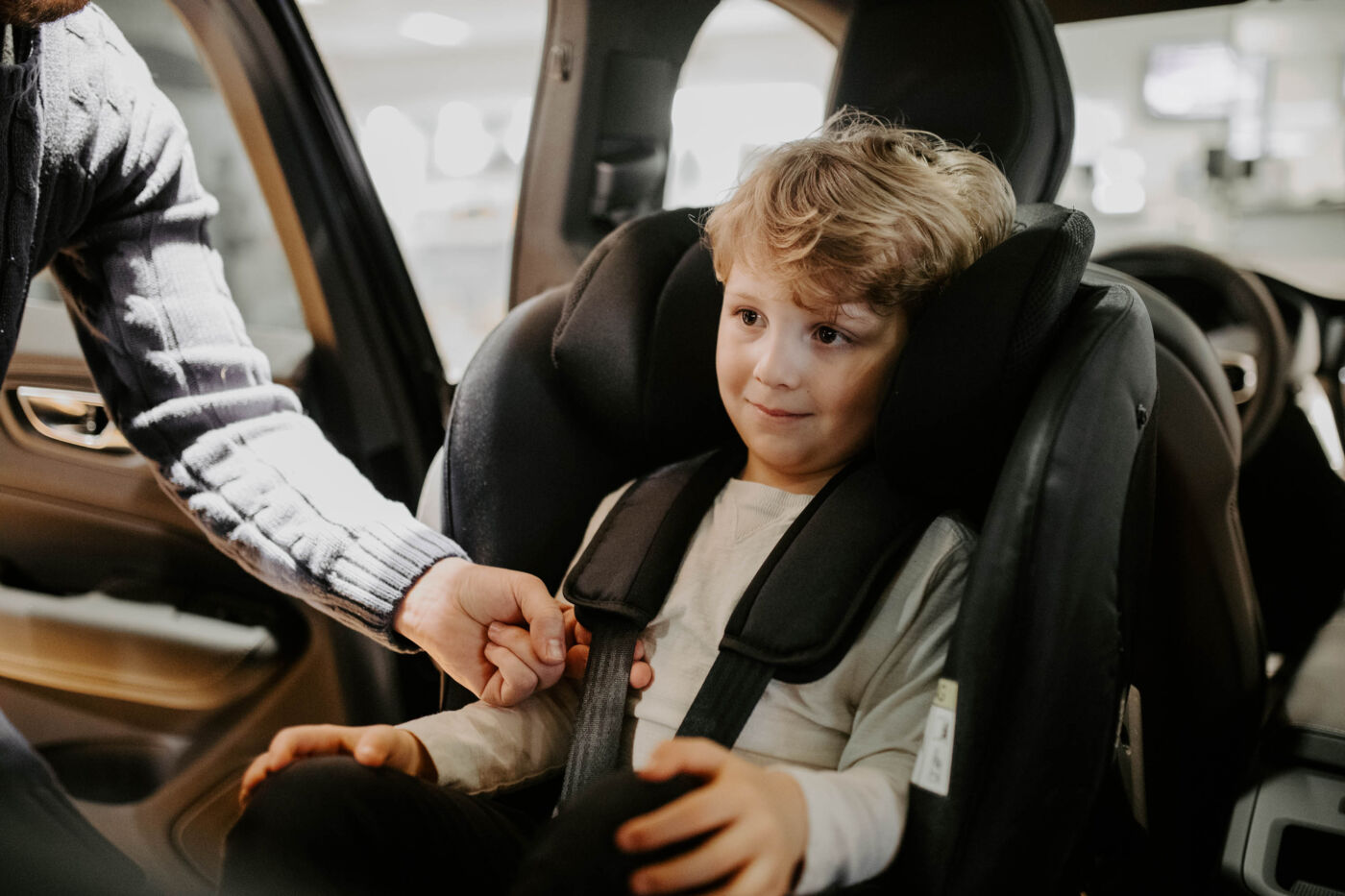 Car seat headrest positioning
To give your child the best protection, we recommend that your child's ear is inside the headrest. The exact position for maximum safety can differ depending on the car seat and therefore it becomes additionally important to read the manual for your specific car seat. For example, Axkid Minikid 2 has automatic headrest, which means the headrest automatically adapts to the child's height and size, allowing for maximum safety.
Airbags and car seats
A rear-facing car seat should never be installed with an active airbag in the front seat. Today, most car manufacturers offer some form of safe disconnection of the airbag and if it has been actioned, the passenger front seat works fine for the rear-facing car seat. Regarding a forward-facing car seat in the passenger front seat, the basic rule is that the airbag must be deactivated if the child is under 140cm. However, today there are newer cars that have airbags where everyone who is travelling forward-facing, regardless of height, can sit even though the airbag is active. It is therefore important to read the car's instruction manual or check with your car manufacturer as to what applies to your car. Please note, side airbags do not pose a danger to children whether they are riding in a rear-facing or forward-facing car seat.