Cara Steele and her 18 months old son, Albie, were stationary in traffic when a  large pick-up truck at a speed of 50mph hit their car at the rear end.  Paramedics and police who arrived at the scene told Cara that the car seat certainly saved her little boy from a serious injury.
Cara Steele had just finished work and picked up her 18 months old son Albie up from his childminder. On their way home and approximately 1 mile away from home, they were both involved in a serious rear-impact.
Her son Albie was seated in the rear-facing car seat Axkid Minikid in the rear of the vehicle behind the front passenger seat. When Cara Steele and her son where stationary in traffic suddenly the large pick-up truck hit their car at a speed of  50mph (in a 30mph zone).
"Pictures are of the car, the truck that hit us and the car seat, Axkid Minikid, in the back that saved my son from at best a serious injury. "– Cara Steele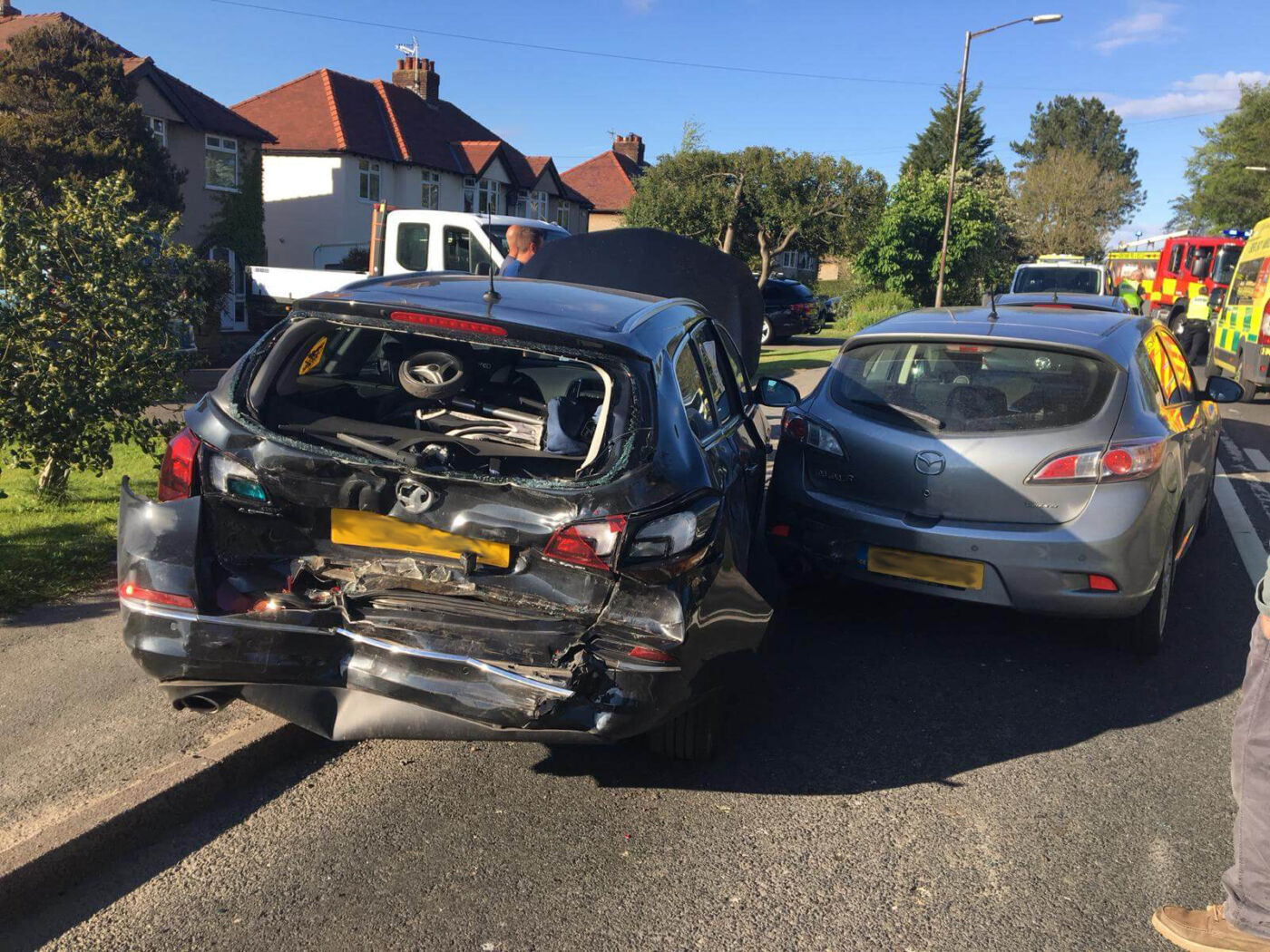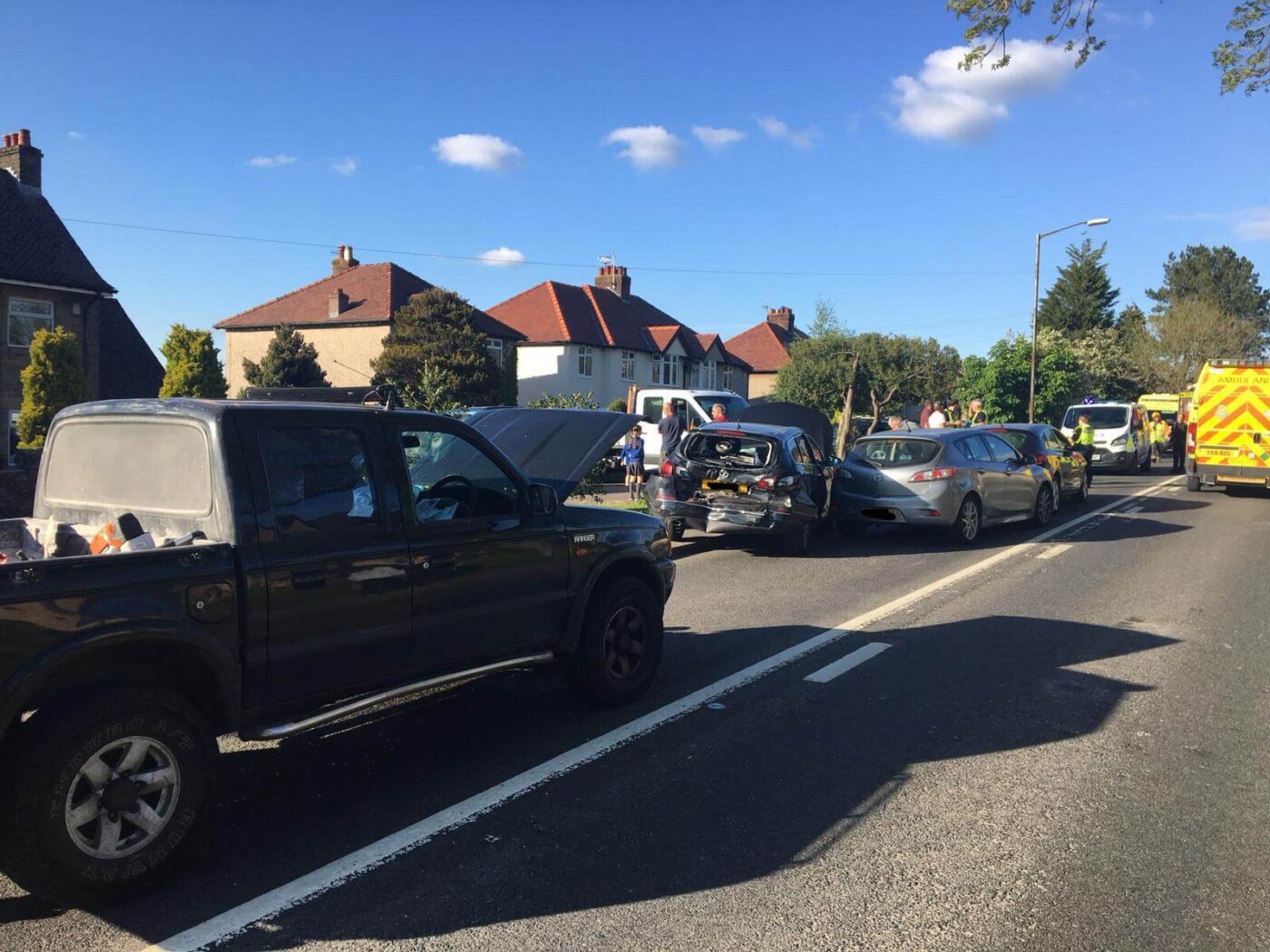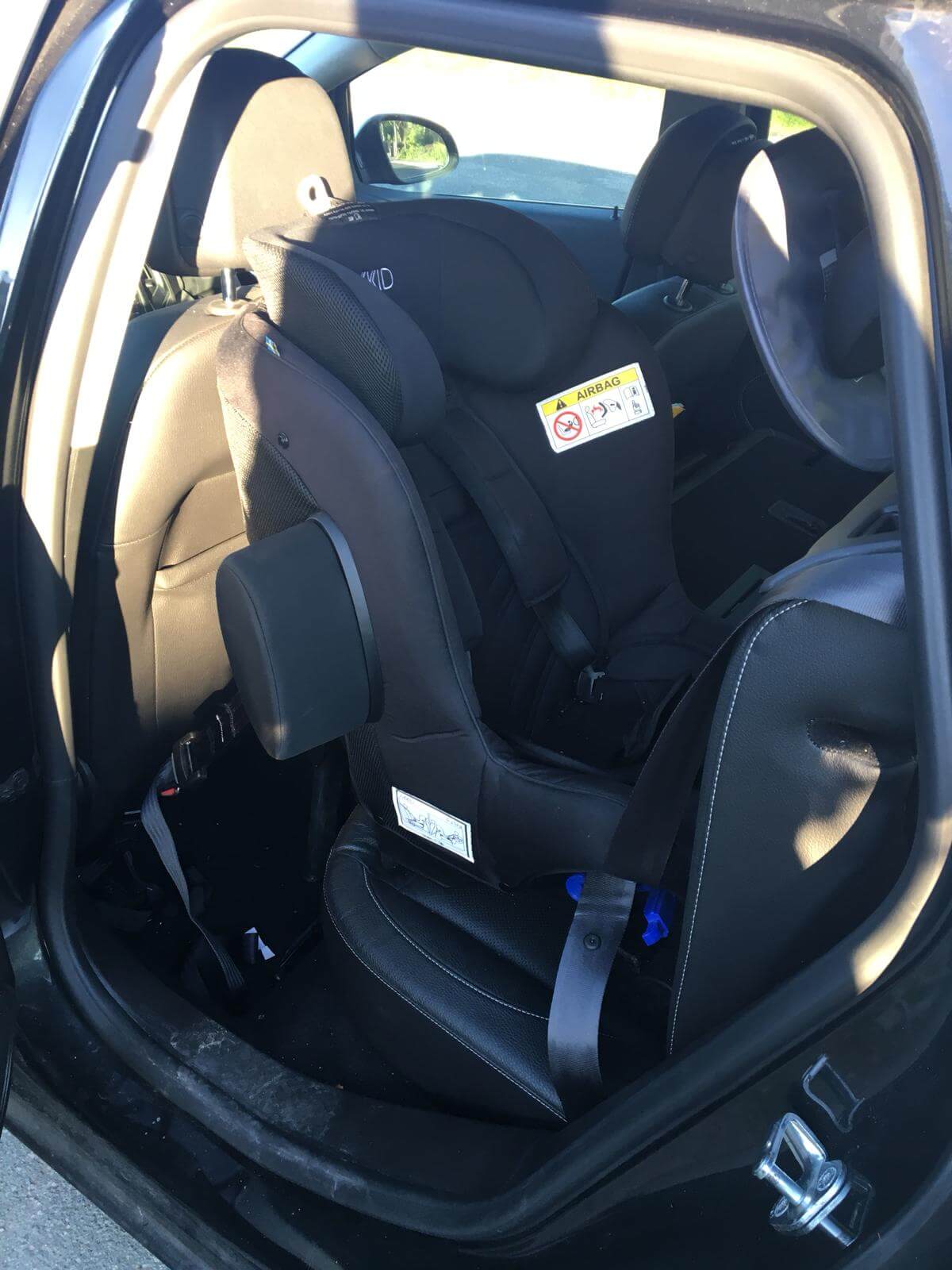 Both Cara and Albie survived the impact unharmed, Albie in main due to his Axkid Minikid. The mother Cara was bruised and sore and Albie walked away with just a couple of bruises.
"The police, after inspecting our car, didn't hold anything back in telling me that if Albie hadn't been rear-facing they would have been looking at a very different scenario." – Cara Steele
Paramedics and police who arrived at the scene told Cara that the car seat saved the little boy from receiving a serious injury. They were also told that the fact that Albie was rear-facing in such a high impact collision probably saved his life.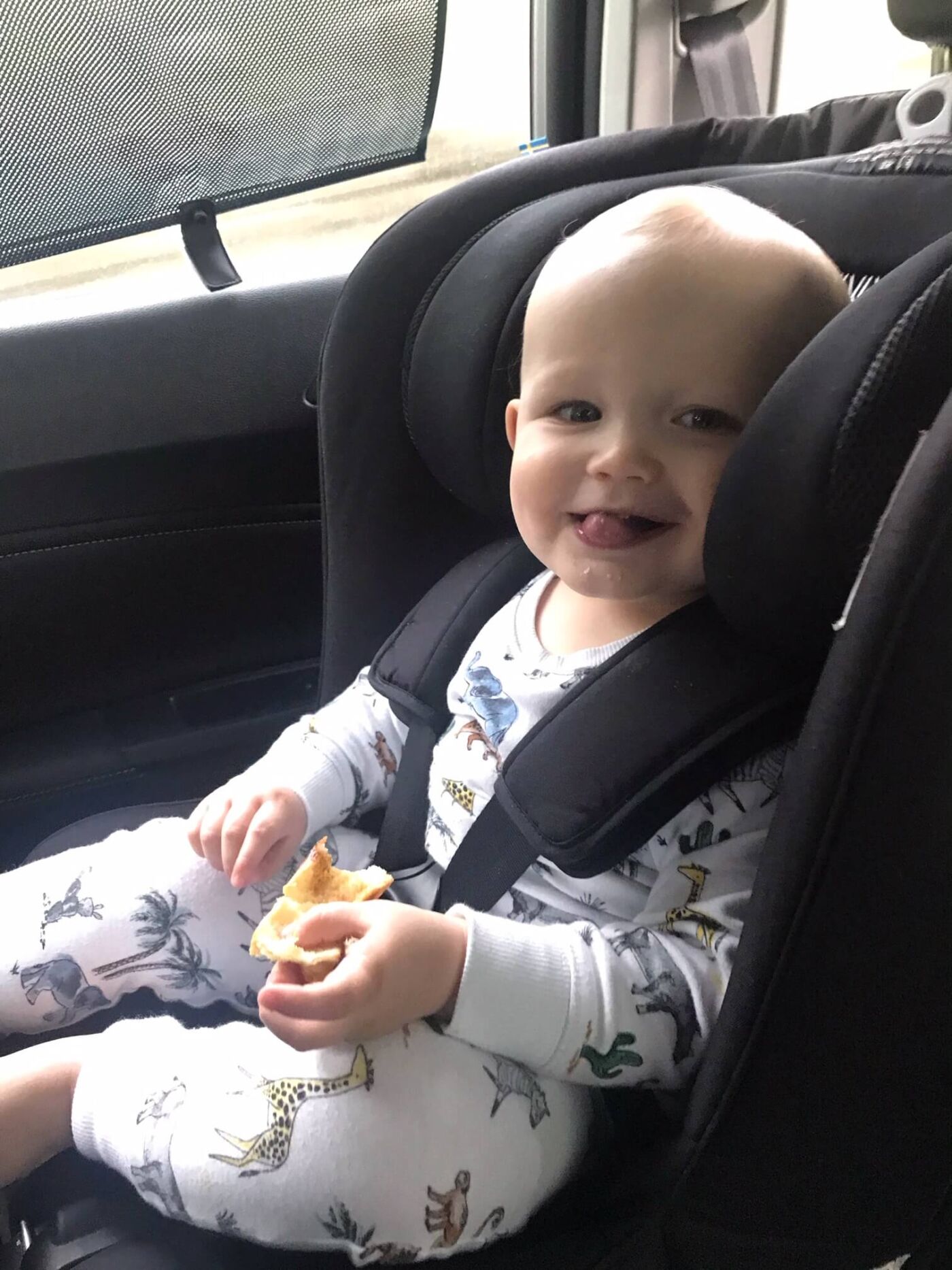 Before Cara bought the car seat for her son, she researched and had good knowledge about the importance of rear-facing.  She knew that in case of a frontal or side impact collision, a rear-facing car seat was the safest option compared to a forward-facing car seat. However, she then became to realize, that even in the rear impact, studies show that rear-facing car seats are at least as effective as forward-facing car seats. Except for looking for a rear-facing car seat, Cara decided she wanted a Plus tested car seat, knowing that this would be by far the safest choice for her child.
"When I researched I only looked at 25kg seats as my son is above the 50th centile line currently and I knew I wanted him rear-facing for as long as possible. I also knew I wanted a seat that was plus tested as it was the safest. That didn't leave me with a  huge amount of choice! Axkid seemed to be one of the most renowned brands in car seat safety, not just for making great car seats but also educating people about erf and car seat safety. The Axkid Minikid with its side-impact protection and self-adjusting harness just seemed like the best possible car seat we could buy. Today I would purchase the car seat 10 times over to keep my boy safe." – Cara Steele
On the question why many parents still keep their children in forward-facing car seats, Cara replies that she thinks that many parents are worried about their child´s legs and that they believe it looks uncomfortable even tough rear-facing doesn't pose any of those problems. She also believes that as it is still legal to forward face small children in the UK, people automatically think it should be safe which is incredibly misinformed. 
"We all want to think we're doing the best to keep our babies safe but the reality is that if they are being forward faced that's not the case. I've heard a lot of people say their child doesn't "like" rear-facing but if they never know any different than it should just be the norm for them !" – Cara Steele
Cara believes that there needs to be more education about rear-facing in general, that the government should be encouraging rear-facing for longer and that the laws are too slow to change around these things.
"If my story makes one person consider extended rear-facing, or even better turning their child back to rear-facing again, then my story has helped somebody. Albie is only 18 months old but he will stay rear-facing until he's 25kg. There's so much information out there about the benefits of rear- facing, I only ask that people educate themselves with it. " – Cara Steele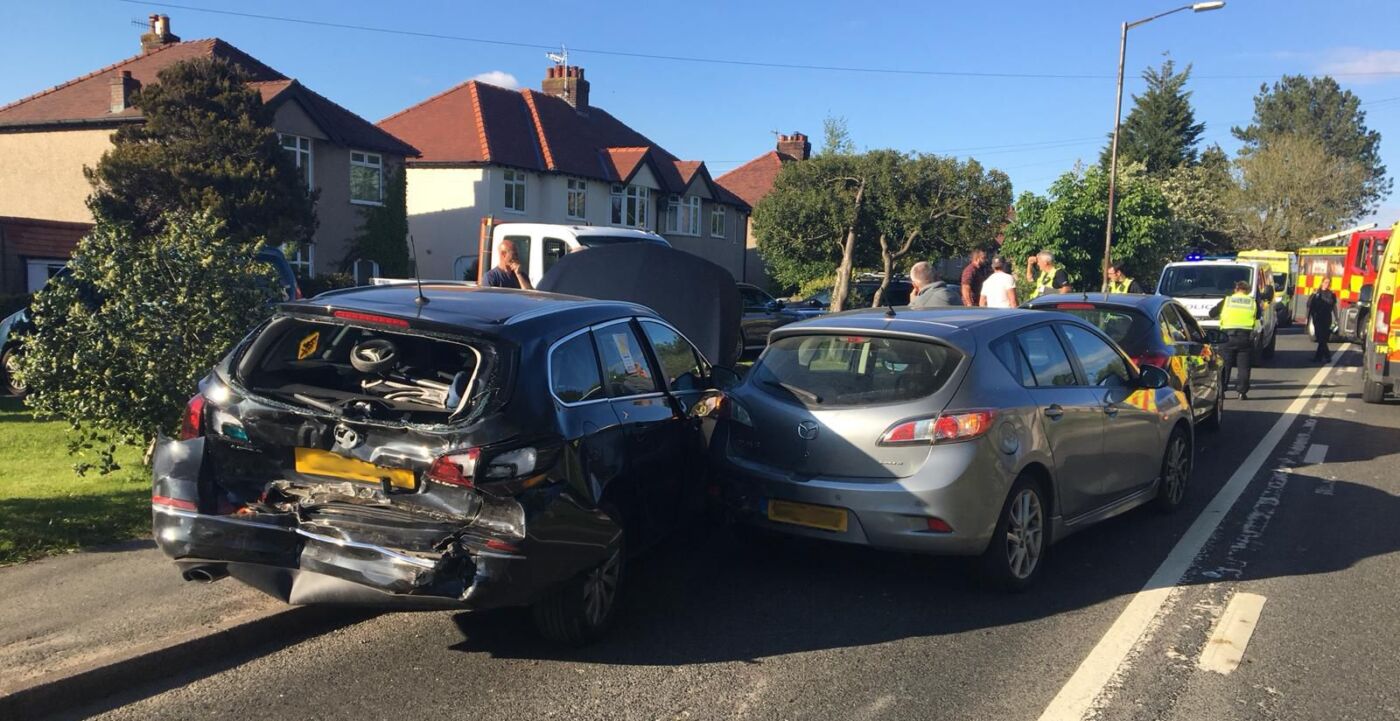 Story and pictures by Cara Steele.