We are proud and happy that Axkid is nominated as one of Sweden's fastest growing and most successful companies in Dagens Industri's annual Gazelle competition.
To be nominated, you must show:
1) At least doubled their turnover, when compared with the first and most recent financial year in the four-year INVESTIGATION PERIOD.
2) Increased its turnover every year in the last three years.
3) A positive overall operating profit for the last four financial years.
4) Essentially grown organically, not through acquisitions or mergers.
5) Sound finances.
Daniel Johansson and Tony Qvist from Axkid in a big interview in Dagens Industri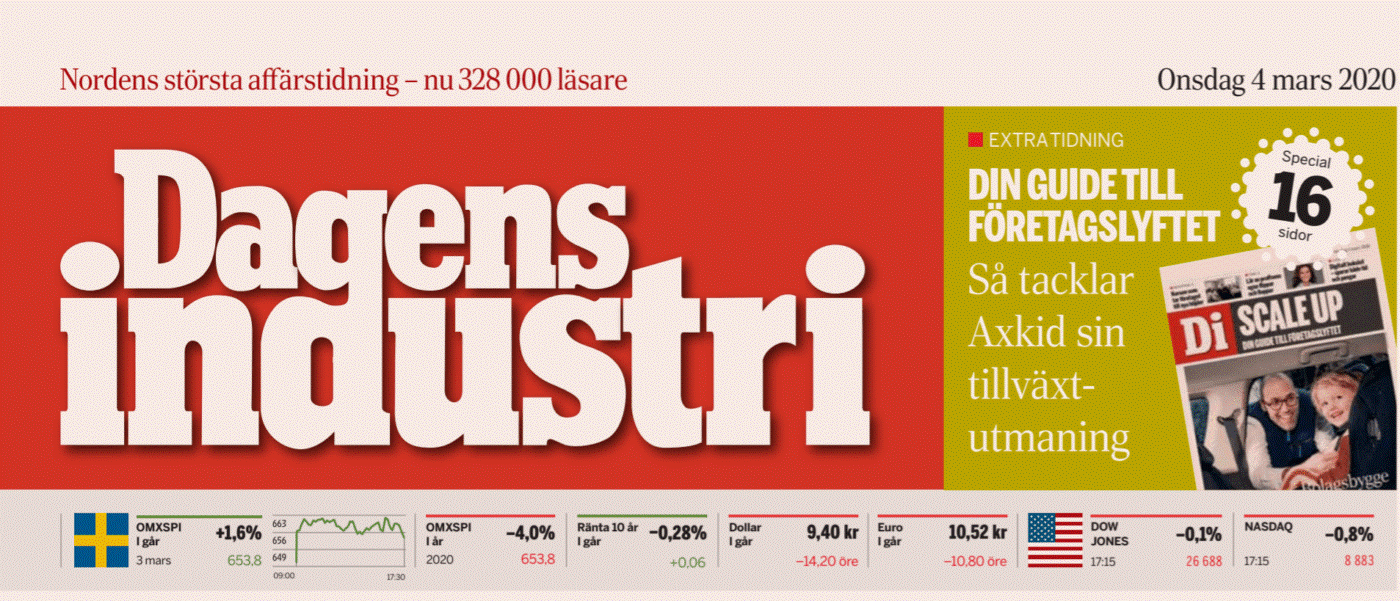 Axkids CEO, Daniel Johansson and its founder Tony Qvist, were interviewed in Dagens Industri in connection with Axkid's nomination on Gazelle Companies Annual Competition,  where they tell the story of how Axkid was founded and what the way forward looks like.
Click on the link to read the full article.