Our high back booster seat Axkid Bigkid 2 has been designed to accommodate the older children to be safe in the car even after the rear-facing period. The long back length allows children all the way up to 150cm to sit safe and comfortably.
The Axkid Bigkid 2 comes now in two new executions, both of them in the Axkid Minikid's popular colours. But what is the actual difference between the Axkid Bigkid 2 and Axkid Bigkid 2 Premium – let us explain.
The premium version of the Axkid Bigkid 2 differs from the Bigkid 2 mainly in two ways, the fabric and the belt guide.
The fabric – Axkid Bigkid 2 premium comes in a melange fabric that gives the car seat a more luxury feeling, and the foam seating and the fitting gets extra comfortable for you child.
The belt guide – Axkid Bigkid 2 Premium comes with a more detailed belt guiding including a fourth point of contact for the vehicle threepoint belt. The fourth point ensures the lap belt is in a correct and safe position, routed over the strong hipbone and not over the soft stomach of your child. The fourth point should be used until the child is big enough for the hip belt to naturally find an ideal and secure position.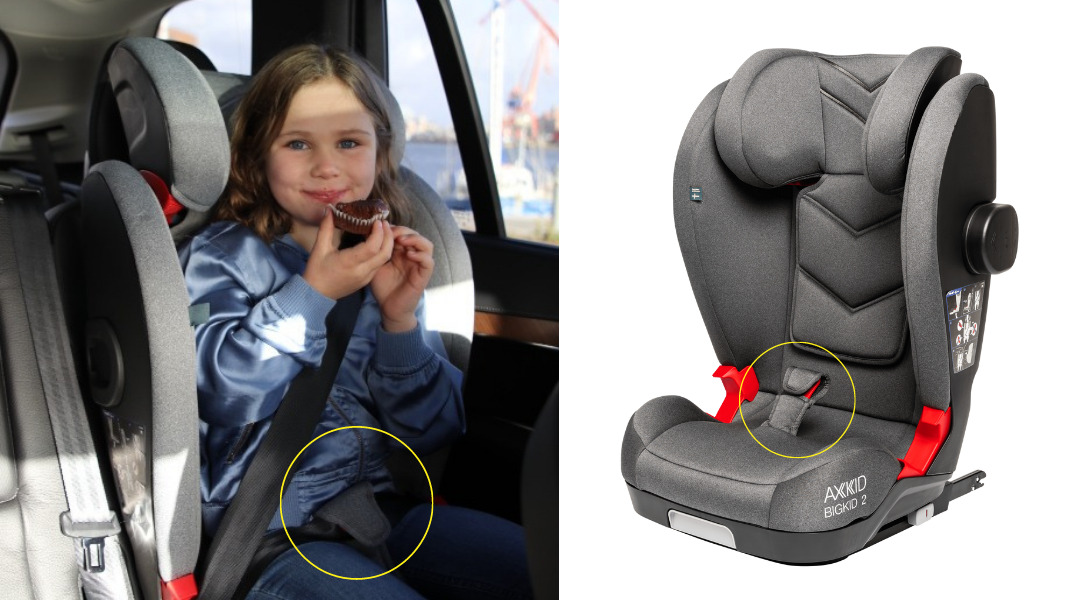 When should I switch to a high back booster seat? Read more here »